"Dakos" (Cretan Rusks)
The popular "dakos" is known by regional names around Crete and it is a popular addition to salads and popular Cretan dishes. It is like the Italian bruschetta, but is on barley rusks, not bread. The rusks are soaked in water and olive oil to be softened, then they are topped with tomato and myzithra cheese. It is one of the most famous salads in Crete and you can find it on almost any restaurant menu on the island.
These rusks were once a staple food for the common people of Crete, who baked them twice and the flavor was preserved for a long time without spoiling.
Snails
Snails are a delicacy in Crete and have been eaten for thousands of years. In the Cretan version, the snails are fried with flour and olive oil in a pan, and then they are covered with wine or vinegar for extra flavor. Sometimes, wild rosemary is added to the pan.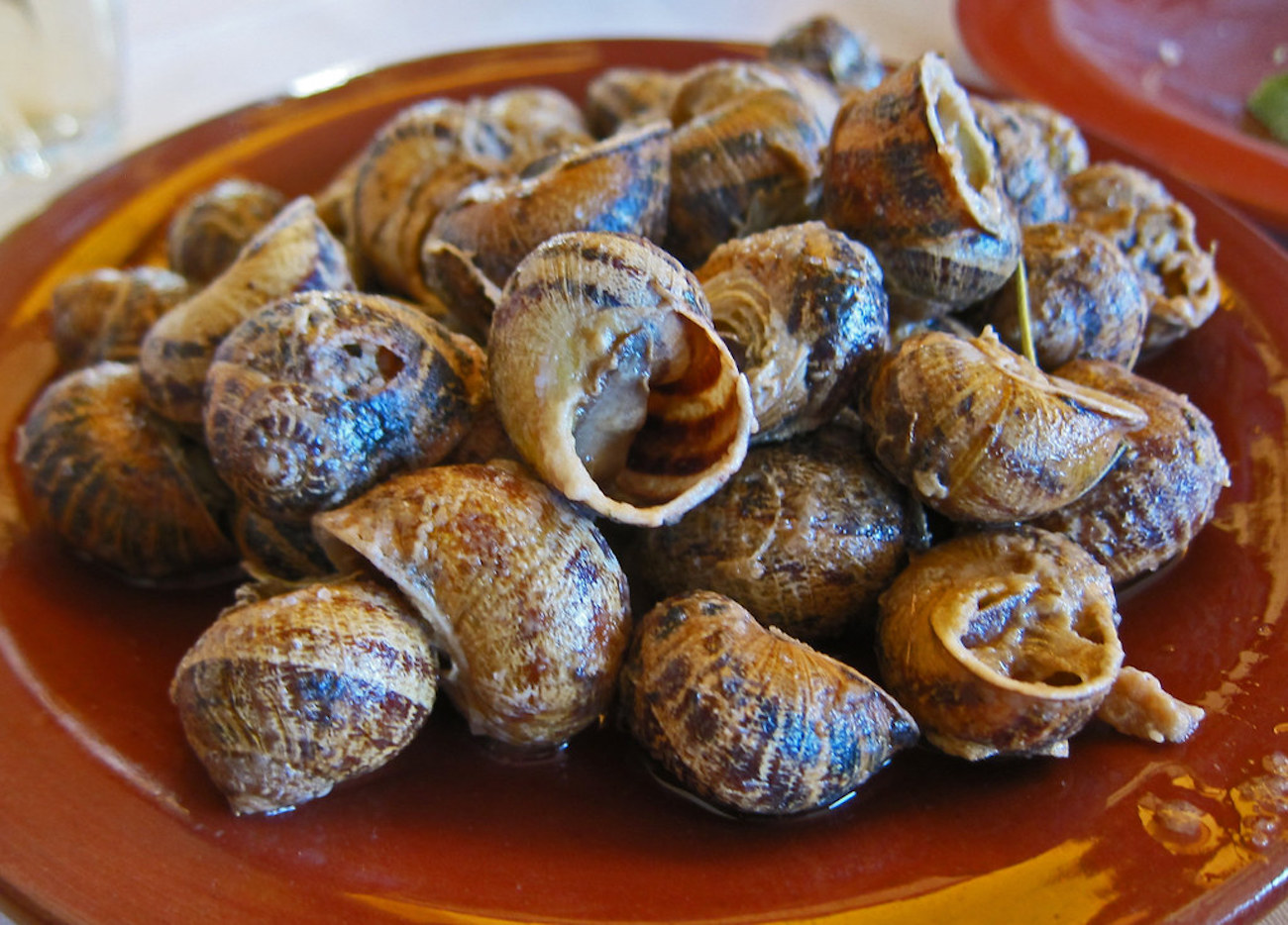 "Kaltsounia" (Cheese Pies)
The Cretan kaltsouna look a lot like the cheese pies you will see in the rest of Greece, but these ones are unique. You use handmade pastry dough in the Cretan version and shape them into tiny cups in order to add fillings. There are a variety of savory or sweet fillings which vary based on the region of Crete. Myzithra is commonly used, or other soft cheeses, but usually not feta. Sometimes, Cretan honey gets poured over the top.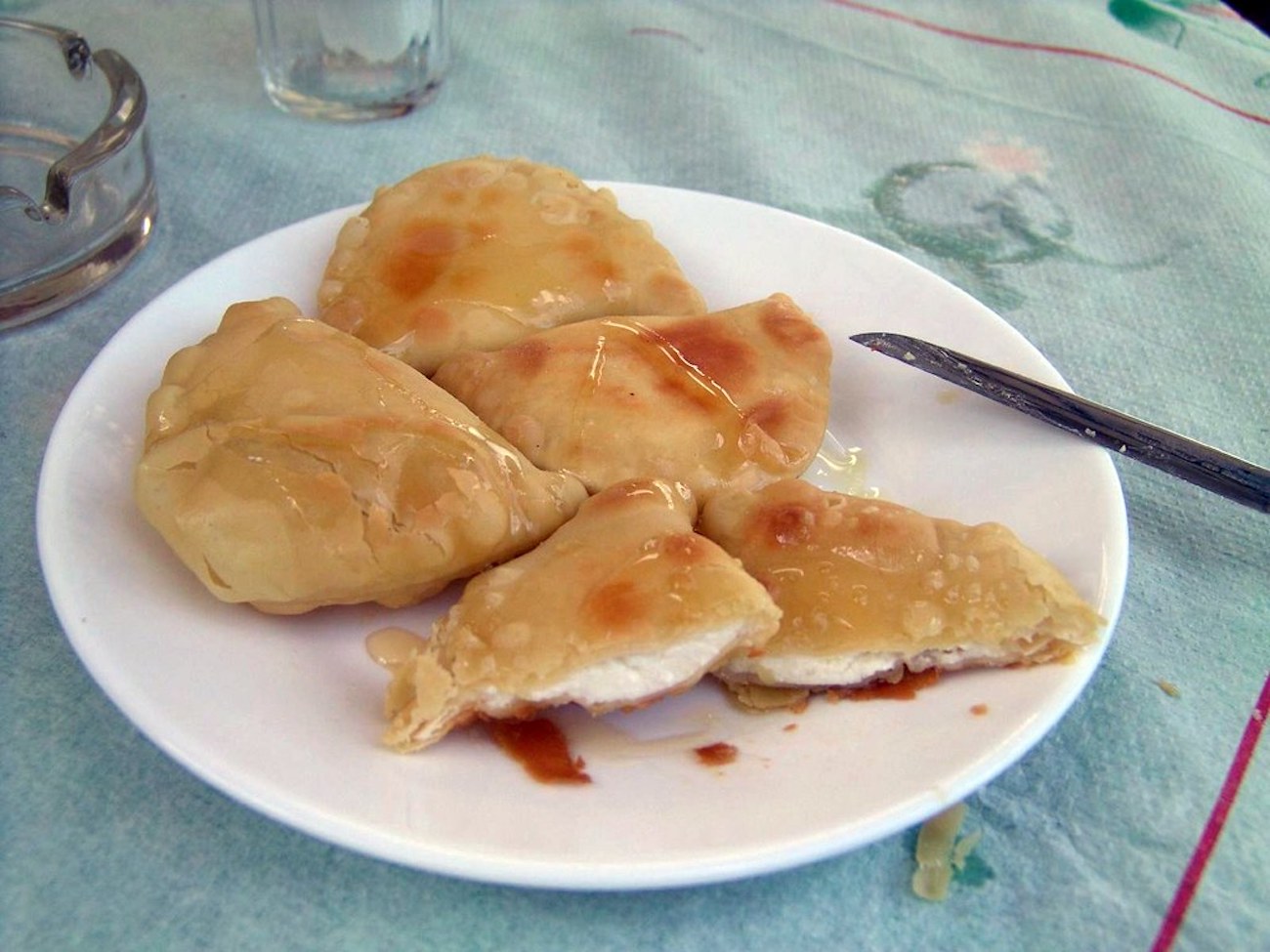 "Askordoulaki" (Wild Onions)
One of the best parts of Cretan food is that ingredients are found in the hills of the countryside and around the villages. "Askordoulaki" (sometimes called "volvee" – the Greek word for "bulbs") refers to wild greens that look like onions and are turned into a fresh salad with oil and vinegar. The bulbs are usually picked by hand in Crete's countryside. Sometimes, they are boiled or pickled, or used in other dishes. 
Raki (Tsikoudia)
Raki is an alcoholic beverage made in Crete in the villages, often with copper stills. It is called "Tsikoudia" locally. This brandy is made from grapes and is served in Cretan tavernas and kafeneia (coffee shops). Raki is similar to tsipouro, which is found on the mainland of Greece. Raki is not ouzo, which often has anise or other herbs added.  
"Staka me Avga" (Eggs with Cream)
This is a simple and flavorful Cretan dish that features poached or fried eggs and a type of buttery cream mixed with flour that is unique to Crete. This dish is usually prepared with salt and pepper, and it is usually eaten warm for breakfast. Smoked pork, also called "apaki" in Crete, is another traditional product that can be added to the mix or served separately with bread.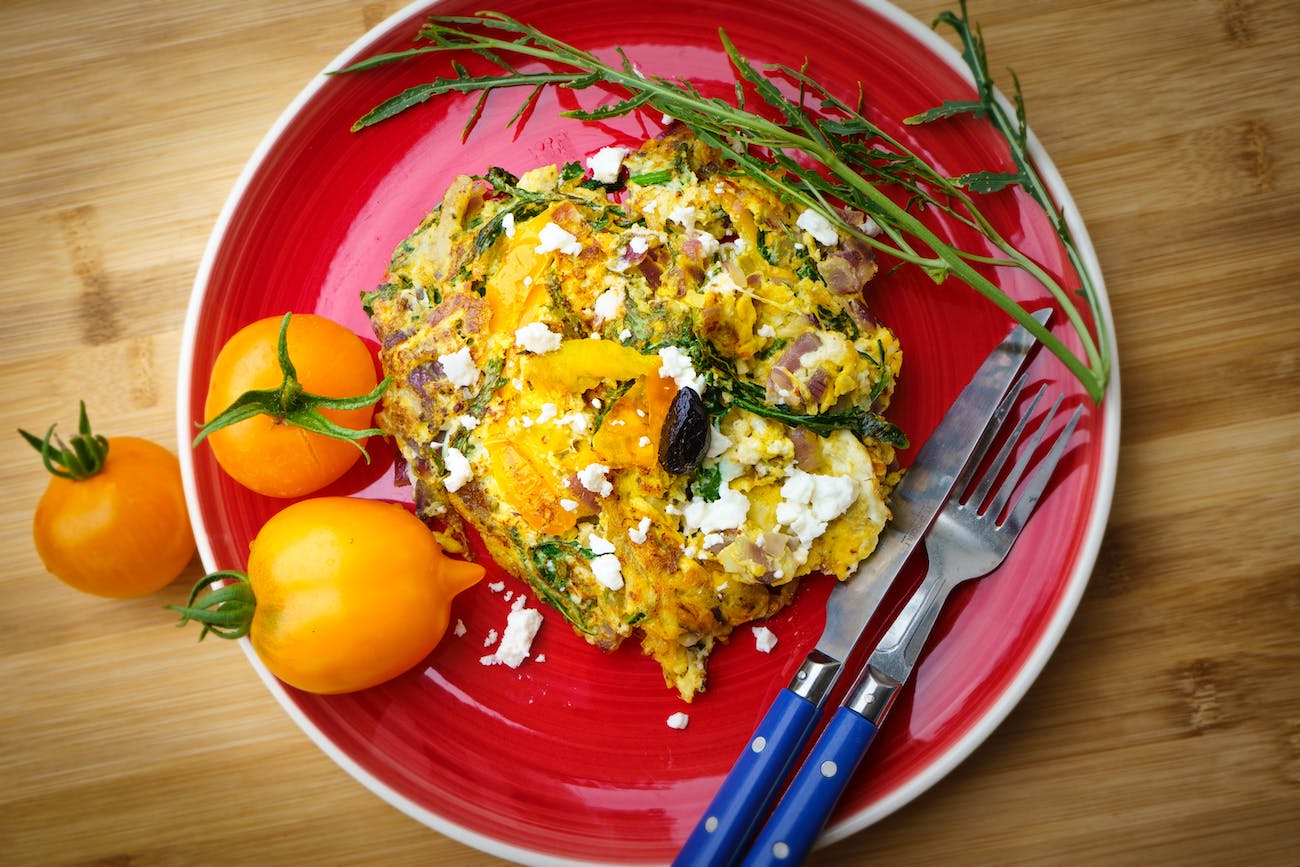 Cretan Olive Oil
Few things are more Greek than olive oil. Homer called it "the golden liquid," and Hippocrates, the famous doctor of ancient Greece, gave olive oil to his patients. Today, olive oil is still a large part of Cretan daily life, it is one of Greece's largest exports, and it is always a part of a traditional taverna meal in Cretan island villages. In the country where people eat some of the most olive oil per capita, Crete is known to eat even more olive oil than the average Greek.
"Gamopilafo" (Rice of the Wedding)
The name of this dish means "rice of the wedding". This dish is often served at weddings, but you can also find it in restaurants in Crete. It features meat boiled for hours and rice that gets cooked with butter and lemon. In Crete, it is made with goat or lamb. Gamopilafo is usually one of the more expensive dishes on the menu, but it's worth it!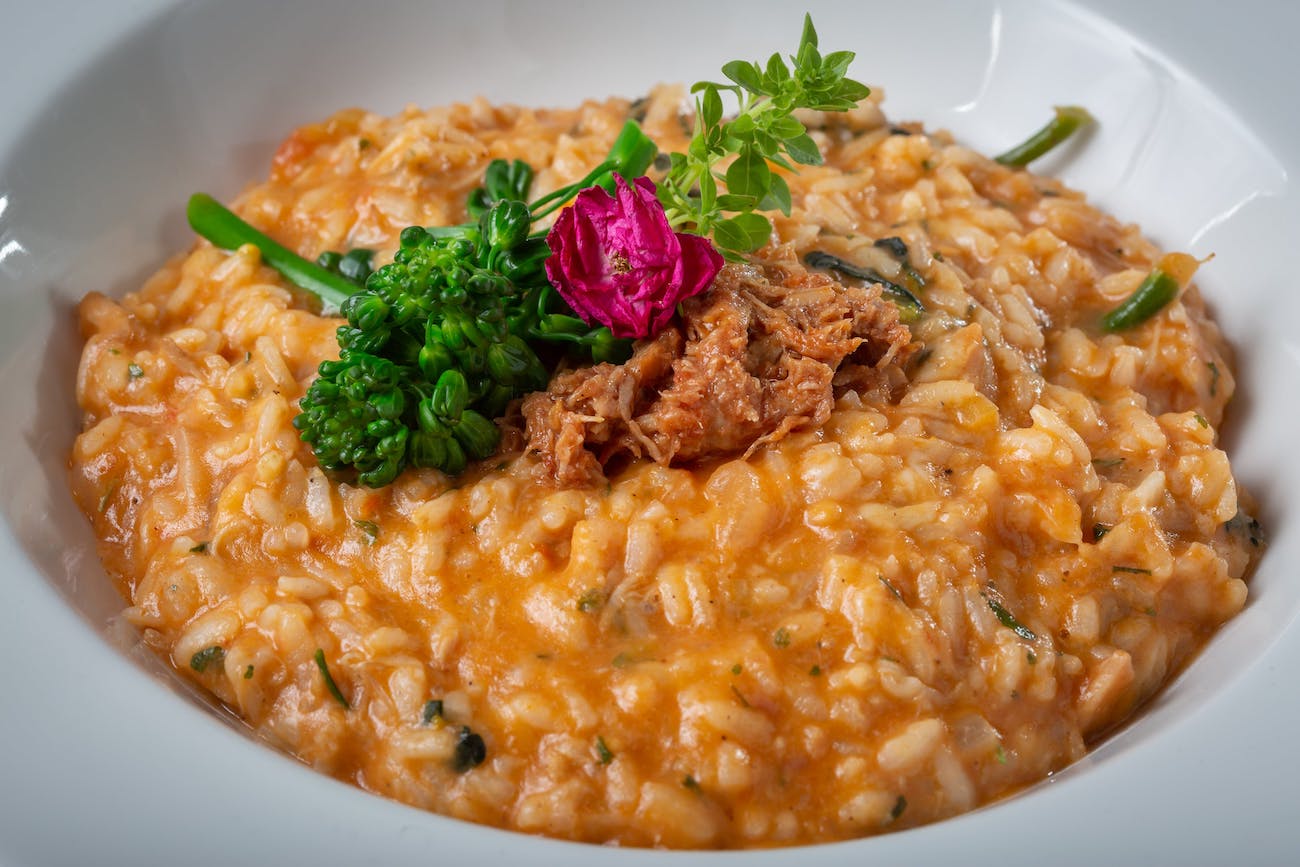 Cretan Cheese
It seems like every town in Crete has its signature cheese. One of the popular local favorites is graviera, a hard cheese that gets more flavorful with aging. Soft, creamy cheeses are also available, like myzithra, which is a young cheese that has a mild taste. Cretan cheeses are a welcome addition to any Cretan meze platter.
"Apaki" – Smoked Cretan Pork
This dish of smoked meat is very hard to create outside of Greece, because it is a multi-day process. Strips of pork are marinated in vinegar for a few days, and then smoked above a fire along with herbs like sage and rosemary. The meat gets infused by the flavors and is later served cold, thinly sliced.
"Antikristo" – Traditional Cretan Barbeque
This traditional way of cooking meat includes a young lamb that is cut into four pieces, salted, and then arranged next to a fire in a circle. This tradition is unique to Crete and you will likely not find it in the rest of Crete. The men who manage the meat need to take into account the wind and smoke, letting the meat cook in its own fat. The meat cooks slowly over hours and the name "antikristo" means "face to face."
Visiting Crete
With over 1000 km of coastline and 2900 hours of sunshine a year, Crete is the largest and most popular Greek island. It has a length of 260 km and a width varying from 12 to 60 km. High mountains and green hills, long sandy beaches and deserted bays, combined with an extremely pleasant Mediterranean climate and a friendly population, make Crete an ideal place to stay. Every visitor can enjoy themselves in his or her own way.
Crete is the ideal place to be also in the winter, especially in the south where the temperature in winter is a few degrees higher. Due to the large number of flights from many European airports, it is also the best accessible Greek island. If you're looking for the best Cretan food, we recommend Merastri Taverna near Plakias in southern Crete – the Elxis team in Crete goes there often.